Cultural San Martín Theater
Sounds of Japan - Teaser (2019)
Sounds of Japan Show – Chieko Kojima & Nikyokan Wadaiko at Cultural San Martín. Special guests: Andrés Duarte Loza, Graciela Nakasone and Leandro Pereyra.

Chieko Kojima & Nikyokan Wadaiko at the Municipal Theater of San Joaquin (Santiago de Chile, Chile. 2019).

Ichigo Ichi E show with Gastón San Cristobal and local artists at the APJ (Peruvian Japanese Association) theater (Lima, Peru. 2019)

Chieko Kojima & Gastón San Cristobal (Cuzco, Peru. 2019)

Taiko history conference at the Catholic University (Lima, Peru. 2019).

Hana Hachijo Workshop (2019)

Esencia Show with Shinzui Daiko at the Margarita Xirgú Theater (2018).

Sounds of Japan Show with Shinzui Daiko and Medetaiko in Japanese Garden (2018).

Hana Hachijo Workshop (2018).

Japanese folk dance workshop (2018).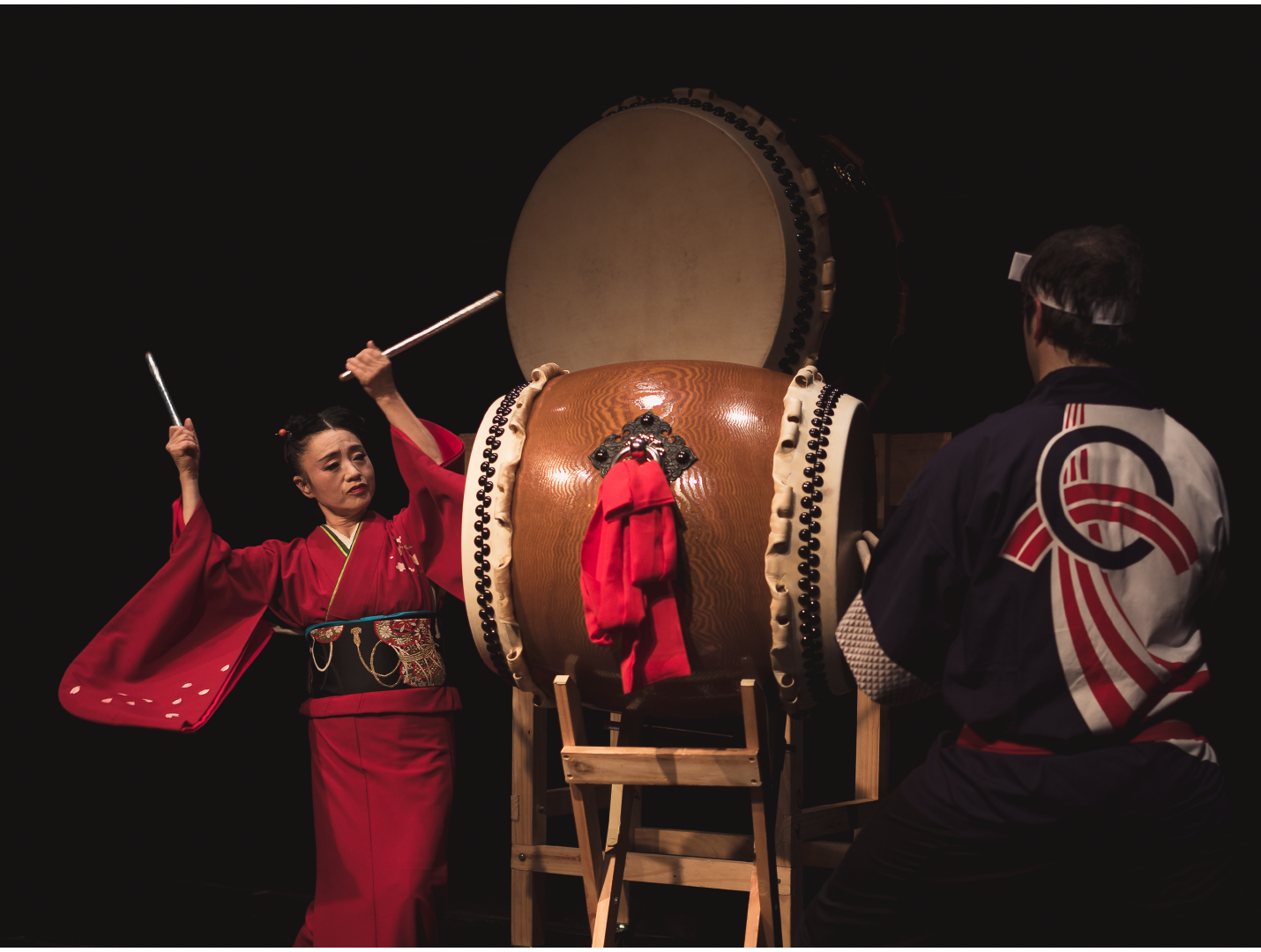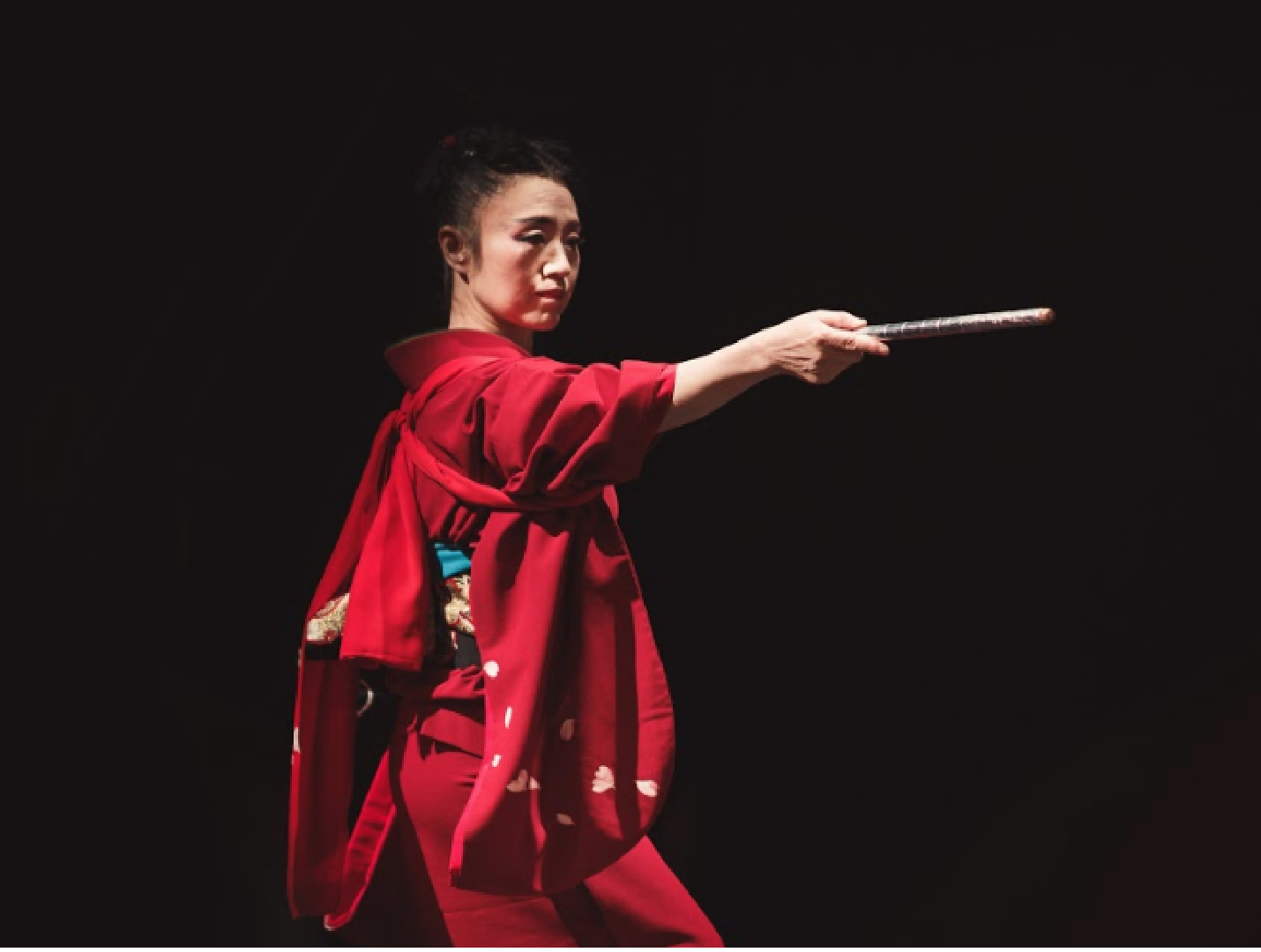 Chieko is a Japanese artist who first encountered traditional Japanese dancing when she moved to Sado Island to join the Sado no Kuni Ondekoza group in 1976. Then in 1981 she became one of the founders of the KODO group. Currently, in addition to being a distinguished member of this group, Chieko performs solo work where she seeks new encounters and collaborations with artists and groups both in Japan and the rest of the world.
Chieko is the possessor of a dance technique that amazes those who see it, she appropriates the stage in a unique way, filling it with brilliance, mixing the subtle and elegant movements of her traditional dances. Together with her charisma and presence on stage, she can win over all kinds of audiences.
Chieko is not only recognized for being the main dancer of KODO, but also because she is the creator of the piece Hana-hachijo, where she combines the art of wadaiko with world-known dance.